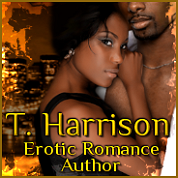 Oh wait! She was nice. She said
incomparable.
Heh.
My first stop on the
Lion Hearted
blog blast is at
Tasha Harrison's
bog. Can you say yay? Or you could just rawr! :) Go visit for a snippet and me running my mouth off about um...tentacles.
XOXO
Sommer
p.s.
The Giveaway Part
: I will take comments from every step of my blog tour and when it all ends, I'll draw for a ten dollar
ARe
gift certificate and my tentacle gifties. So check back often to see where I am!